Official Harry Potter Hogwarts/Sorting Hat Hair Band Set HPEB0232
Official Harry Potter Hogwarts/Sorting Hat Hair Band Set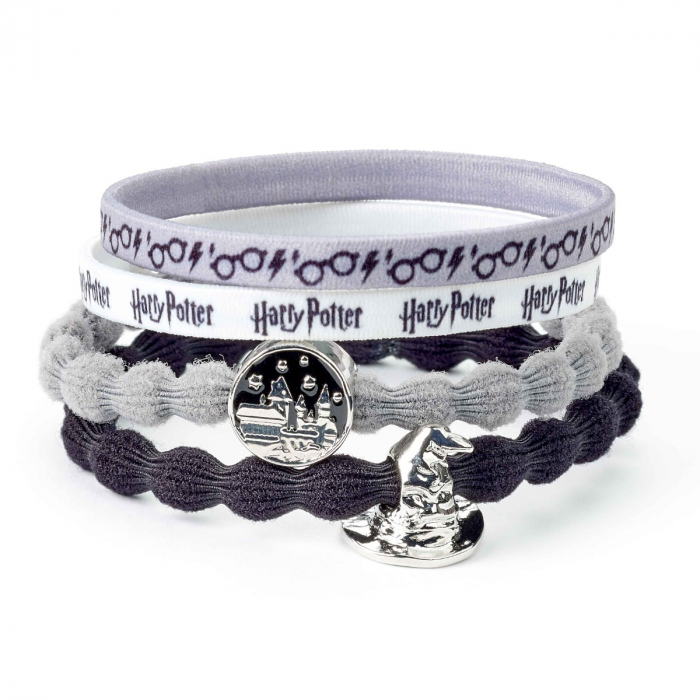 Official Harry Potter Hogwarts and Sorting Hat Hair Band Set
Once the students settle into Hogwarts School they are put into house groups by the Sorting Hat. The tension mounts as they wait to find out which house they will be in.
This Sorting Hat and Hogwarts hair band set is perfect for sorting, and keeping your hair in order.
The sliding hair charms come on an elasticated hair band, which also look great worn around the wrist. Magic!
The hair accessories set comes on official Harry Potter branded card packaging
Barcode : 5055583440991