Official Harry Potter Floating Charm Locket Necklace with 3 charms WN0164
Official Harry Potter Floating Charm Locket Necklace with 3 charms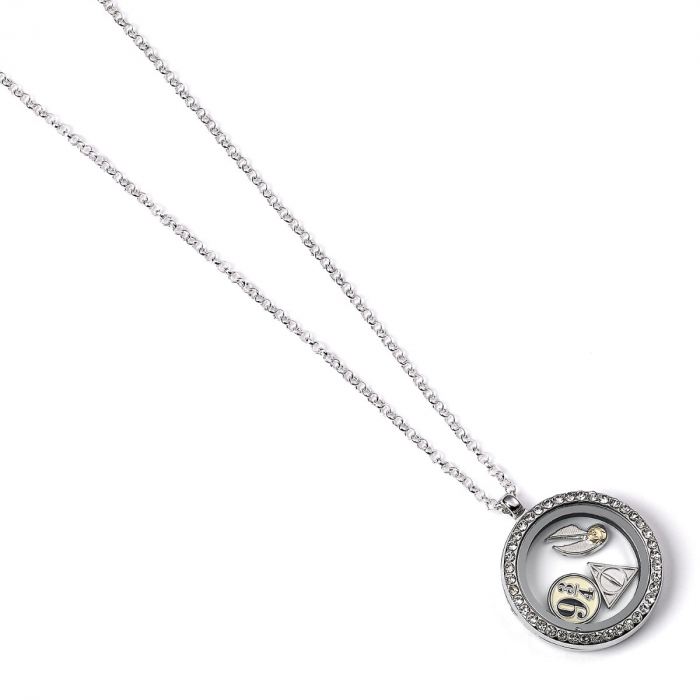 Official Harry Potter Floating Charm Locket Necklace with 3 charms
A floating locket necklace that contains three small floating charms of the most recognisable icons from the Harry potter story. The locket opens to reveal a Deathly Hallows, Platform 9 3/4 and the Golden Snitch charm.
Silver plated alloy and glass crystal decoration.
Chain length 85cm, pendant width 3cm
This necklace comes on official Harry Potter branded packaging which shows the Warner Bros logo on the reverse
The Carat Shop are the official licensed manufacturers of Harry Potter Jewellery on behalf of Warner Bros.
Barcode : 5055583428364