Official Friends Phoebe Button Badge Set FTB0009
Official Friends Phoebe Button Badge Set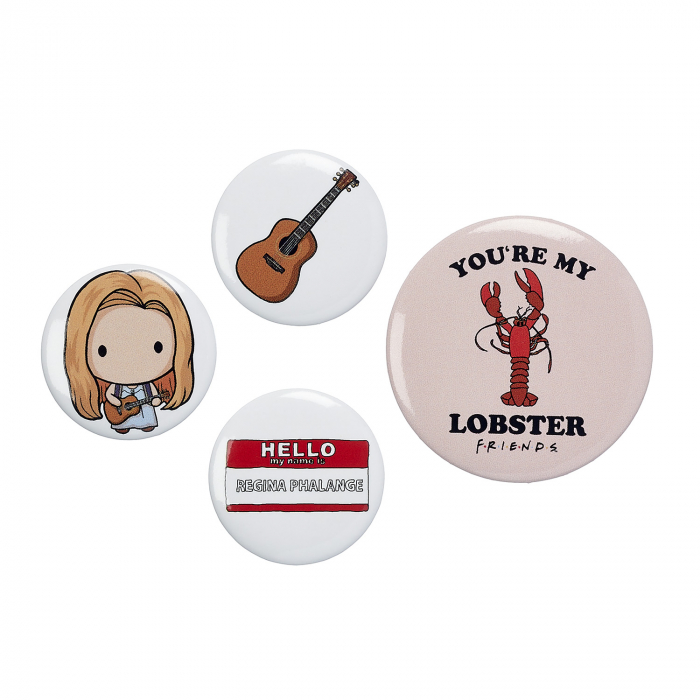 Official Friends Phoebe Button Badge Set
A set of four Phoebe themed button badges that are a quick and easy way to brighten an outfit or to add to a button badge collection!
The largest badge says You are my Lobster a reference to one of Phoebe's famous lines.
Perfect for Friends fans everywhere, other Friends character button badges are also available. Collect them all!
Wear on lapels, hats, jackets and bags
Supplied on Branded Friends Packaging
Other button badges are available in the collection
Largest badge 37mm, smaller badge 25mm
The Carat Shop are the official licensed manufacturers of Friends Jewellery & Accessories on behalf of Warner Bros
Barcode : 5055583429064