Harry Potter Logo Lanyard HPL00081
Harry Potter Logo Lanyard Lanyards have a multitude of uses including holding keys, or passes at school, college, or work, or you could even attach a collection of pin badges to it. This Harry Potter logo lanyard is the perfect gift for a Wizarding World fan, or even yourself!  Made from polyester webbing with metal clip and plastic safety clip which easily pulls apart. Suitable from age 8 to adult Supplied on official Harry Potter branded packaging. The Carat Shop are the official licensed manufacturers of Harry Potter Jewellery & Accessories on behalf of Warner Bros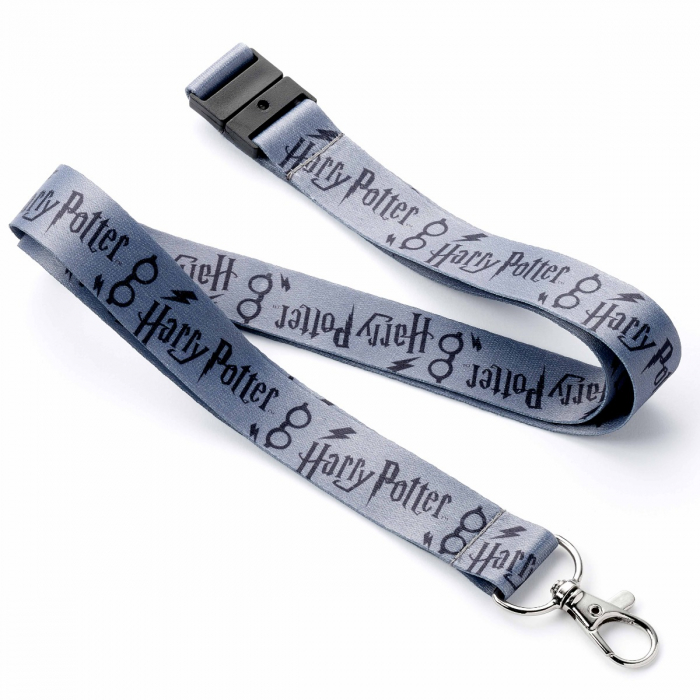 Harry Potter Logo Lanyard
Lanyards have a multitude of uses including holding keys, or passes at school, college, or work, or you could even attach a collection of pin badges to it.
This Harry Potter logo lanyard is the perfect gift for a Wizarding World fan, or even yourself!
Made from polyester webbing with metal clip and plastic safety clip which easily pulls apart.
Suitable from age 8 to adult
Supplied on official Harry Potter branded packaging.
The Carat Shop are the official licensed manufacturers of Harry Potter Jewellery & Accessories on behalf of Warner Bros
Barcode : 5055583444807