FRIENDS TV Show You're my Lobster Charm Pen FTP0013
FRIENDS TV Show You're my Lobster Ball Point Pen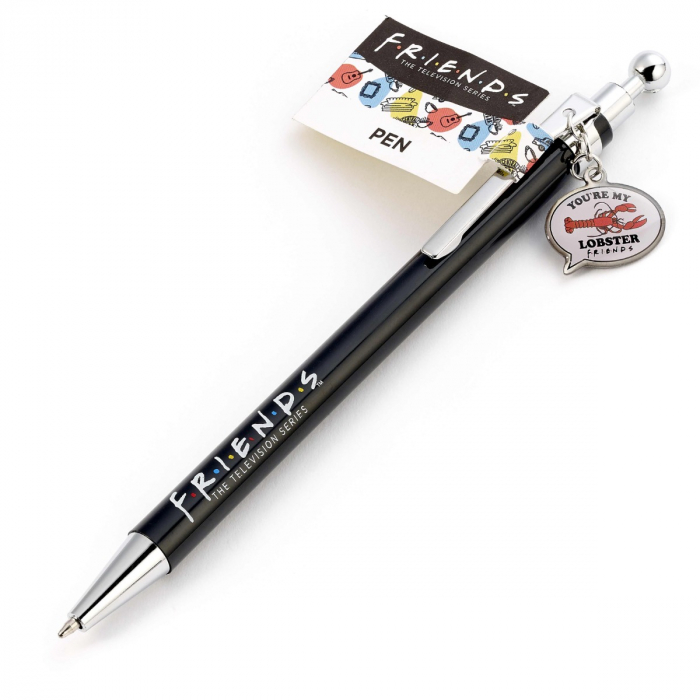 FRIENDS TV Show You're my Lobster Ball Point Pen
Phoebes' famous saying 'she's your lobster' explains it all in matters of love!
Ball point pen with charm, the pen has black ink.
Charm approx. 1.5cm
Plastic case and zinc alloy trim
Supplied on Branded Friends Packaging
The Carat Shop are the official licensed manufacturers of FRIENDS TV Show Jewellery on behalf of Warner Bros.
Barcode : 5055583431784